2021 Update: Topeka Collegiate is unable to host Discovery Day this year. If you would like to schedule a video chat, join us for a playdate or take a tour, please email sayhello@topekacollegiate.org.

Topeka Collegiate hosts Discovery Day Round-Up each year for rising Prekindergarten (age 4) and Kindergarten students and their families. Join us for a morning filled with games and activities. Each child will spend time in the classroom with teachers while parents learn more about our outstanding school. Don't miss the chance to meet our Head of School Dr. Lyn Rantz and Academic Dean Mr. Michael Flax. In lieu of Discovery Day in 2021, families are invited to learn more about Topeka Collegiate in the following ways: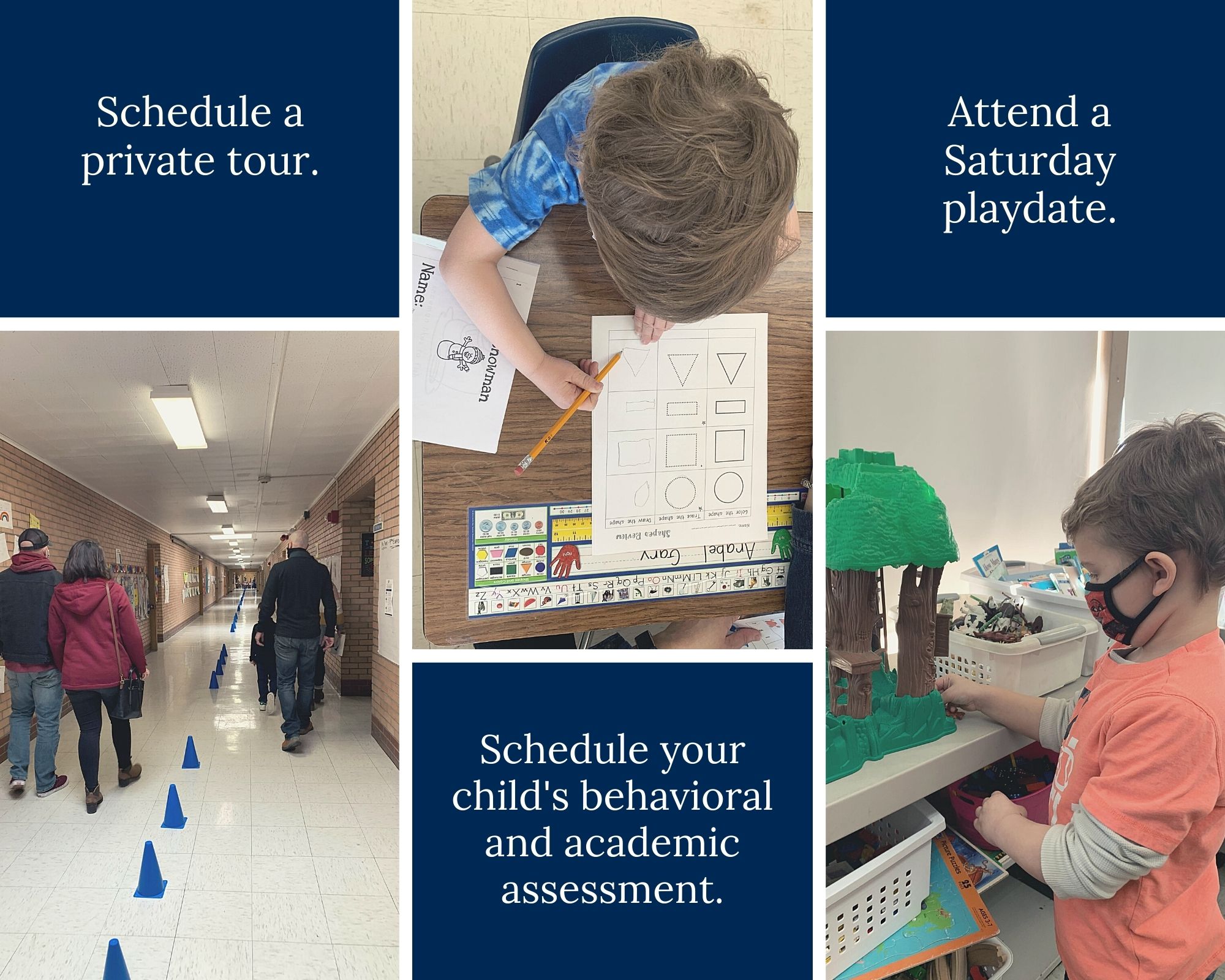 Ready to schedule a tour, assessment and/or playdate? Email sayhello@topekacollegiate.org for more information.
Tours: Due to COVID-19 precautions, tours are typically scheduled after the end of the school day, at 4:00 PM.
Assessments: We assess every potential new student to ensure behavioral and academic readiness. Depending on the grade level, the assessment will take 1-3 hours.
Playdates: These one-hour events take place on Saturday mornings at 9 AM. Potential students spend time in the classroom while parents take a tour of the school.
Prekindergarten & Kindergarten

Choosing a school for your child is one of the most powerful, life-changing decisions you make as a parent. At Topeka Collegiate, we are pleased to help you navigate this important decision.
During the critical early years of education, children develop the attitudes toward learning and habits of mind that will stay with them for life. The end truly depends upon a strong beginning. At Topeka Collegiate, we ignite a love for learning in students at a young age which they carry with them for life. They become successful, self-motivated adults with a continuing passion for learning.
We nurture leaders of tomorrow by empowering them today. We may not know what their future holds, but we will make sure they are prepared. In addition to core subjects, each student in our Early Childhood Program enjoys instruction from faculty specialist in:
Spanish
Science
Music
Physical Education
Visual Art
Technology (including coding and robotics)