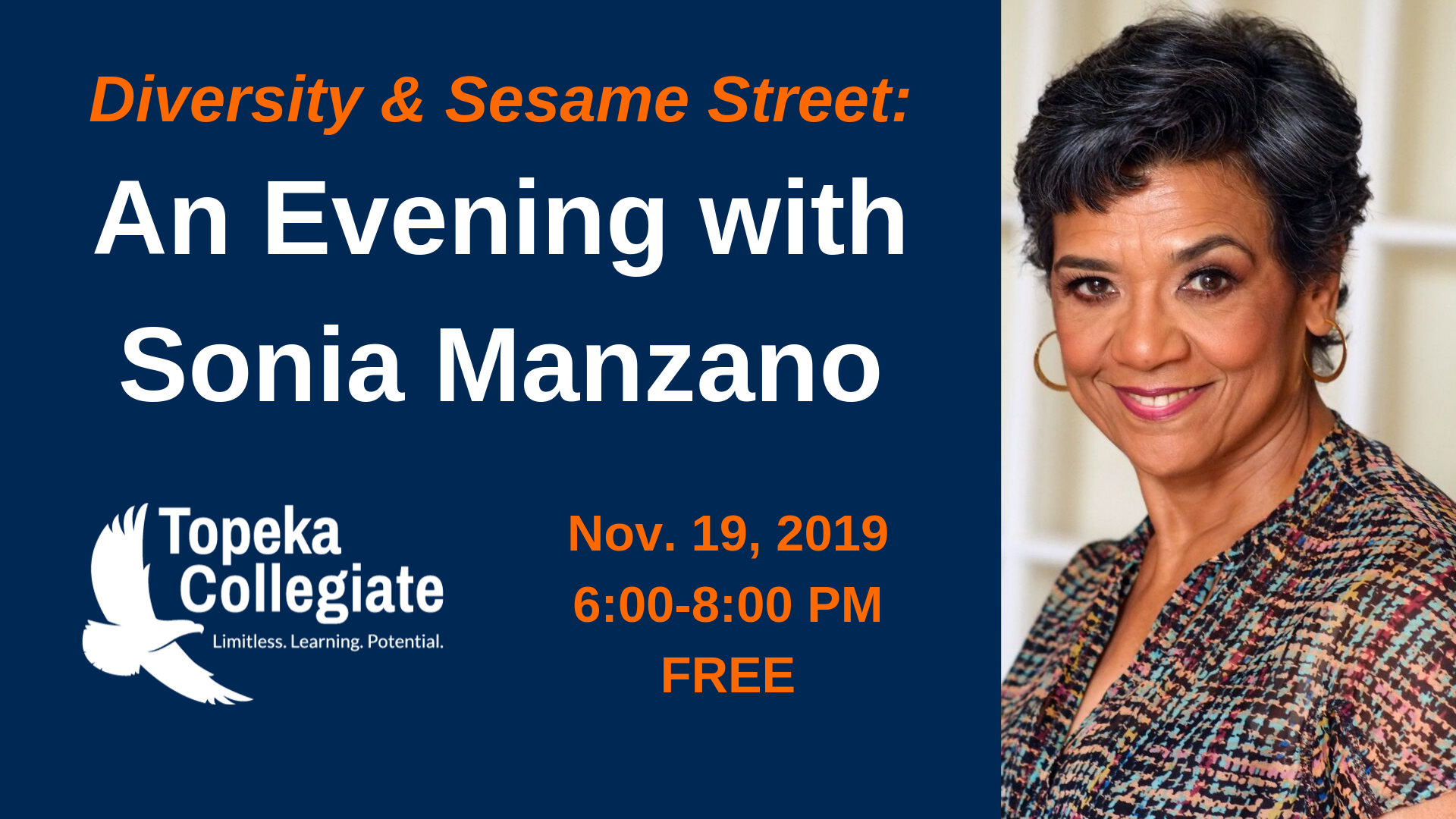 Tuesday, November 19, 2019 / 6:00 PM – 8:00 PM CST
For over 30 years, Sonia Manzano inspired, educated, and delighted children and families as "Maria" on Sesame Street. Named among the "25 Greatest Latino Role Models Ever" by Latina Magazine, she broke ground as one of the first Hispanic characters on national television. Throughout her career, she has continued to contribute to enriching diversity on television, on the stage, and in the educational realm.

We've invited Ms. Manzano to Topeka to share her story! Please join us for this free event! Seating is limited to 200 attendees - register now!
THANK YOU TO OUR EVENT SPONSORS: