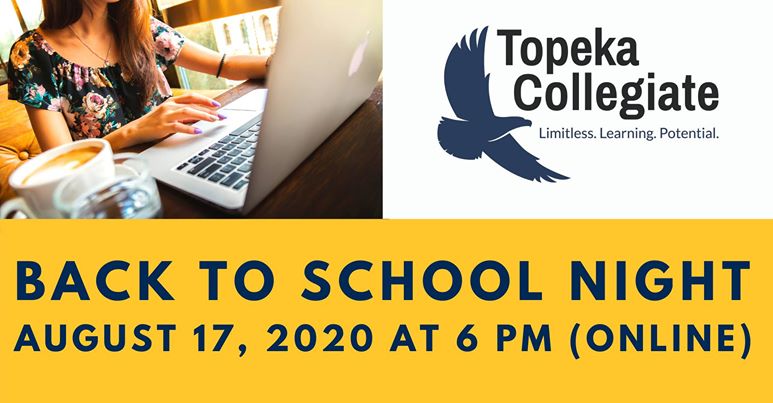 Monday, August 17, 2020 at 6 PM – 7 PM
Public · Hosted by Topeka Collegiate School
Online Event
Parents of students in all grades at Topeka Collegiate, you're invited!
Please join us on Zoom on Monday, August 17 at 6 PM for Back-to-School Night. In addition to hearing from teachers about the school year, the event will provide parents with basic training on each of the scenarios in the Eagles360° Program Guide. Attend this important event to learn everything you need to know about starting the 2020-2021 school year!
Mark your calendar! The link will be sent out closer to the date.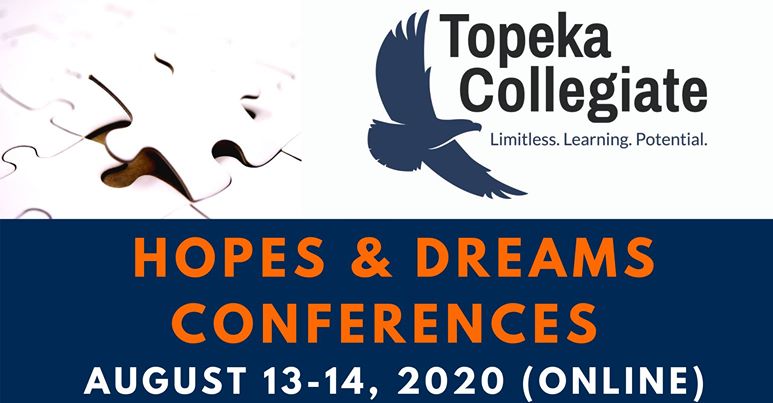 Thursday, August 13, 2020 at 8 AM – 4 PM
Public · Hosted by Topeka Collegiate School
Our Hopes and Dreams conferences are a time to have one-on-one time with your child's teacher to share information about your child that will be helpful for them to be successful at Topeka Collegiate. It's also a time to share your hopes and dreams for the school year ahead. This year's conferences will be conducted online via Zoom or Google Meet from 8-4 PM on Thursday, August 13 and Friday, August 14.
Information on how to sign-up will be included in the homeroom teacher welcome letter you will receive the week of August 3. To help maintain social distance, conferences will be by scheduled appointments only.