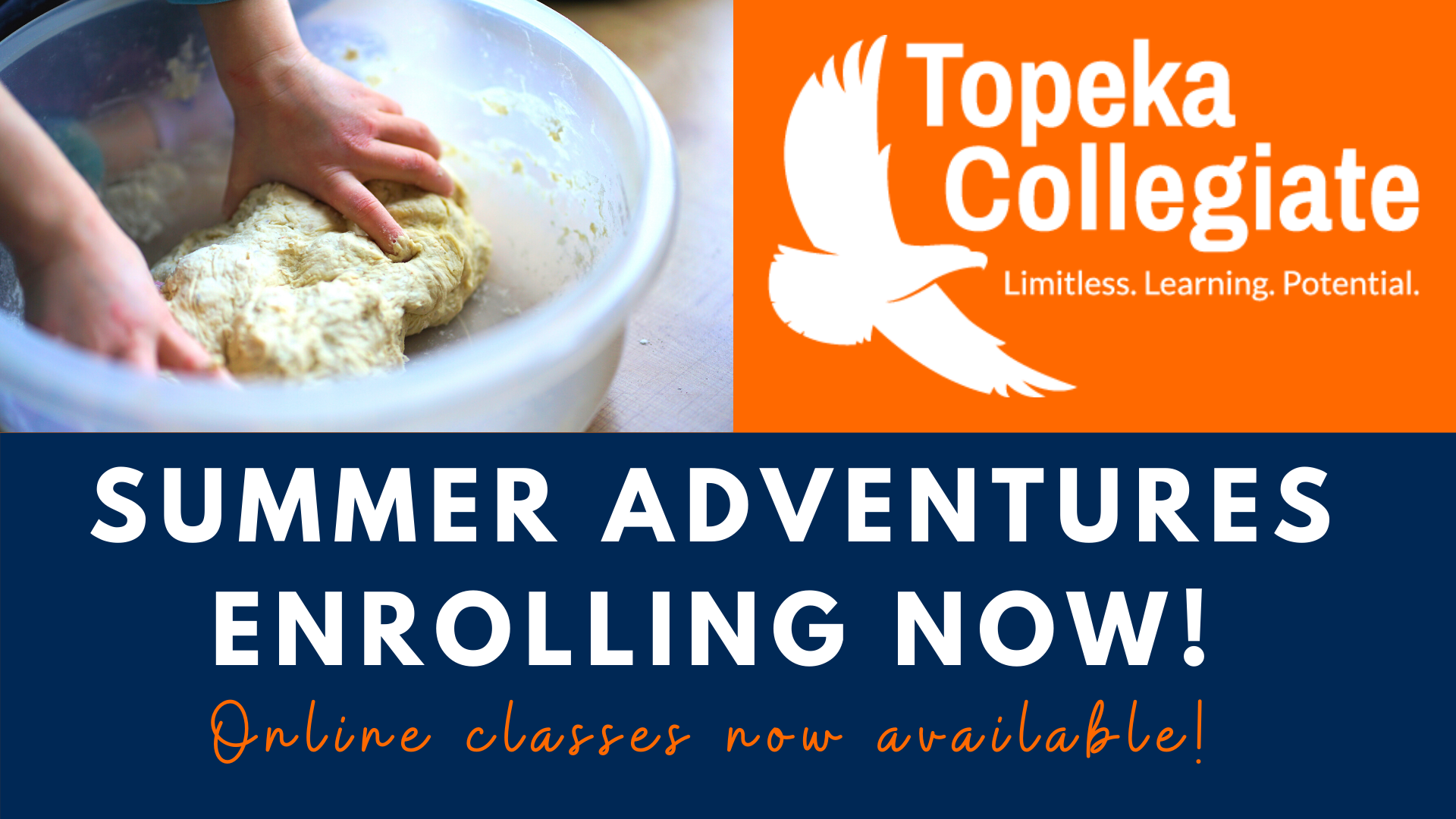 Enrollment Closed for Summer 2020
Dear friends,
Unfortunately, we are not able to host students on our campus in June and July 2020 due to COVID-19 restrictions. However, we have a new list of 40+ online options available! We retooled the entire course catalog to ensure that we have teachers and topics that are conducive to online learning.
While we will miss seeing everyone's faces on our campus during the summer months, we will be glad to know they are staying safe - and busy - at home!

If you previously registered for an in-person class and have any questions regarding your refund, please email sayhello@topekacollegiate.org for assistance.
UPDATED! SUMMER ADVENTURES 2020 CATALOG
Topeka Collegiate offers high quality care in a nurturing environment for students in the community entering first grade to 8th grade. The variety of camps allows you to tailor a summer program that fits your student's interests and your schedule. Children can spend the entire summer, a few weeks, or just part of a day with Topeka Collegiate. Topeka Collegiate has offered unique and award-winning summer enrichment programs for the past 25 years.
"Whether you have children who love to "do things", students who thrive on academic challenges, or middle school students who want to get a jump on History Day, you will find an activity to their liking at Topeka Collegiate Summer Adventures. All children are welcome regardless of the school they attend.
Summer camps are offered this year beginning June 1st and ending July 31st. A catalog is published online with details of all camps being offered during those weeks. Teachers are typically TC teachers, local area teachers, parents, people specializing in various areas and are often assisted by TC middle school students.