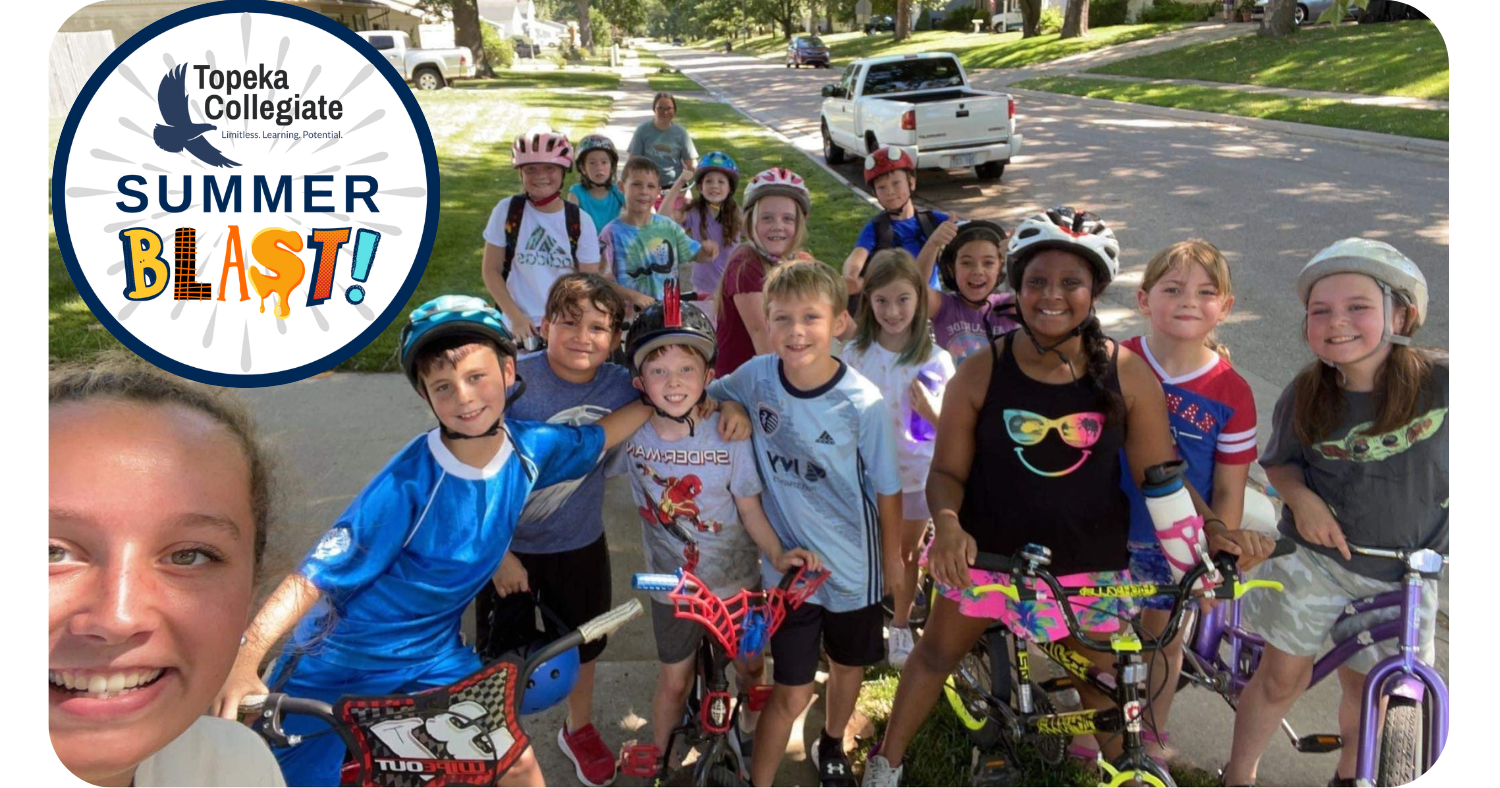 Topeka Collegiate offers high-quality care in a nurturing environment for students in the community entering first grade to eighth grade. In Summer 2023, we will continue to meet the needs of busy parents through Summer BLAST!
Summer BLAST offers a variety of camps to tailor a summer program that fits your student's interests and your schedule. Children can spend the entire summer, a few weeks, or just part of a day with Topeka Collegiate. Topeka Collegiate has offered unique and award-winning summer enrichment programs for over 25 years!
Whether you have children who love to "do things," students who thrive on academic challenges, or middle school students who want to get a jump on History Day, we have no doubt that students will have a blast at Summer BLAST!
All children are welcome at Summer BLAST regardless of the school they attend.