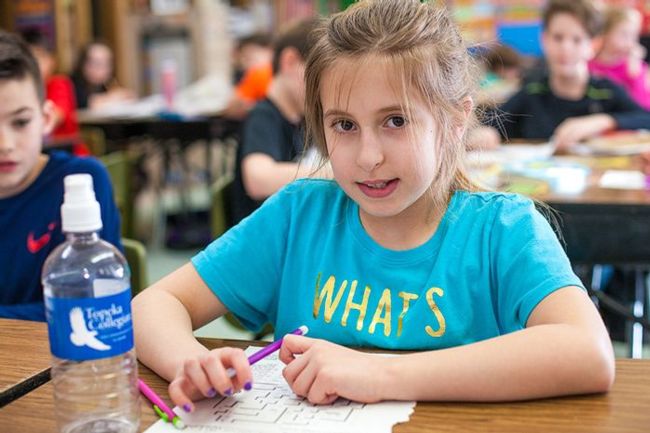 Tuition
Rates are dependent upon the age of the child. Please contact our Admissions Office for information on current rates and availability.
Merit and Need-Based Scholarships
After a student has completed the enrollment process and has been accepted, the family has the option to apply for a need-based scholarship. Topeka Collegiate allocates money in the budget every year for these scholarships as part of our mission to have a diverse population of students.
Thanks to the financial support of generous benefactors, Topeka Collegiate offers both merit-based and need-based scholarships to new students entering sixth grade each year. For more information, contact Admissions Director, Brittany Crabtree, 785-228-0490 or bcrabtree@topekacollegiate.org to determine if your child will qualify.
New Business Partnerships
Polo Custom Products is leading the way in recognizing the importance of a Topeka Collegiate education for its employees' children by offering tuition assistance to those employees who successfully enroll their children at Topeka Collegiate. Ask your employer's Human Resources Department if they would be interested in a business partnership with Topeka Collegiate.
Link to SSS Need Based Scholarship application