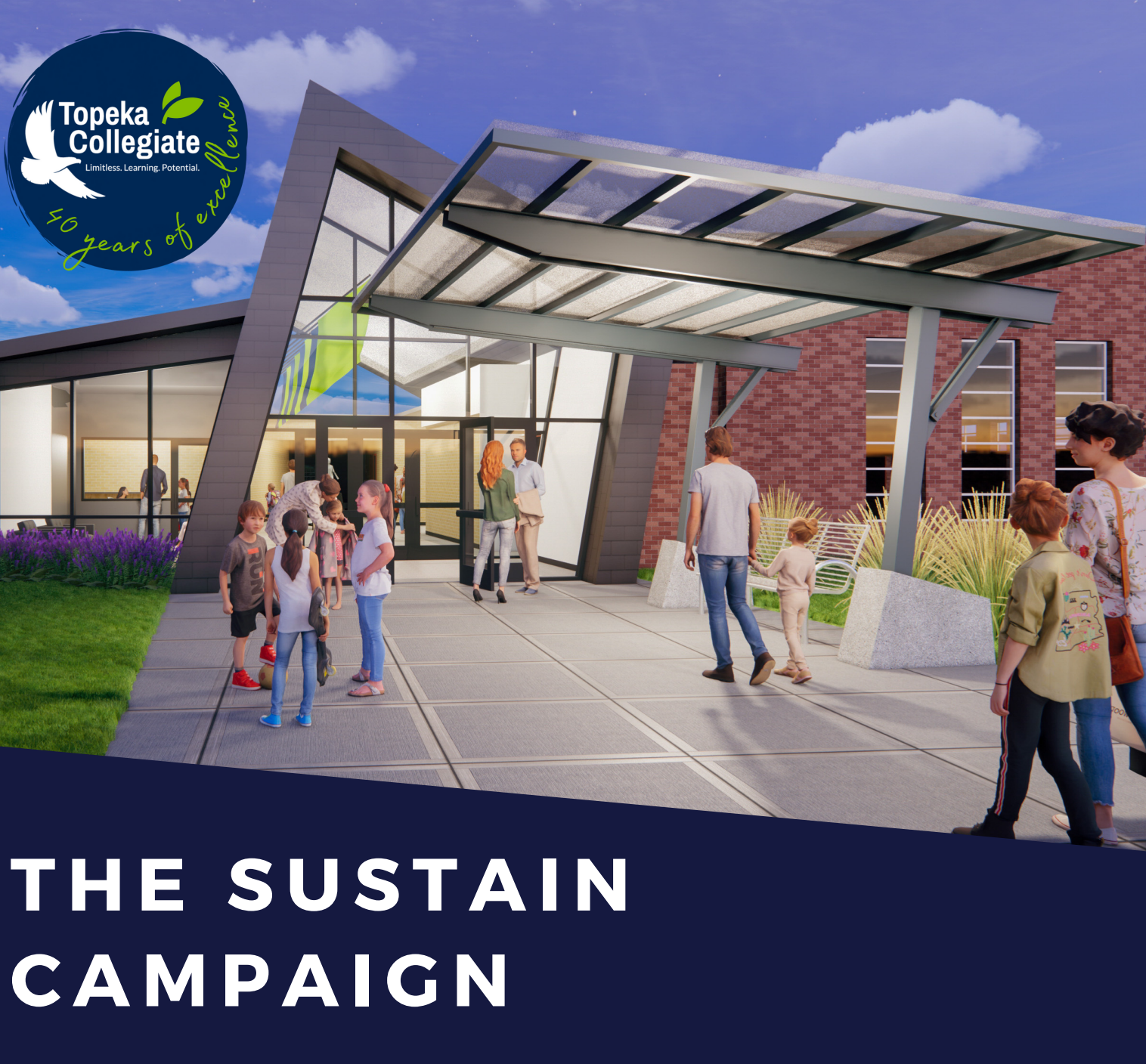 On the eve of its 40th year as the only independent school in the region, Topeka Collegiate gathered the school community to discuss the future. Over 200 individuals shared their vision for the small, innovative school.

Three pillars emerged within the school's new strategic plan: educate; connect; sustain. Offering an 8:1 student to teacher ratio on a centrally-located eight-acre campus, Topeka Collegiate is well-positioned to grow.

The Sustain Campaign will fund the spaces and strategies to inspire young Eagles to soar to new heights.
Make an impact & get involved!