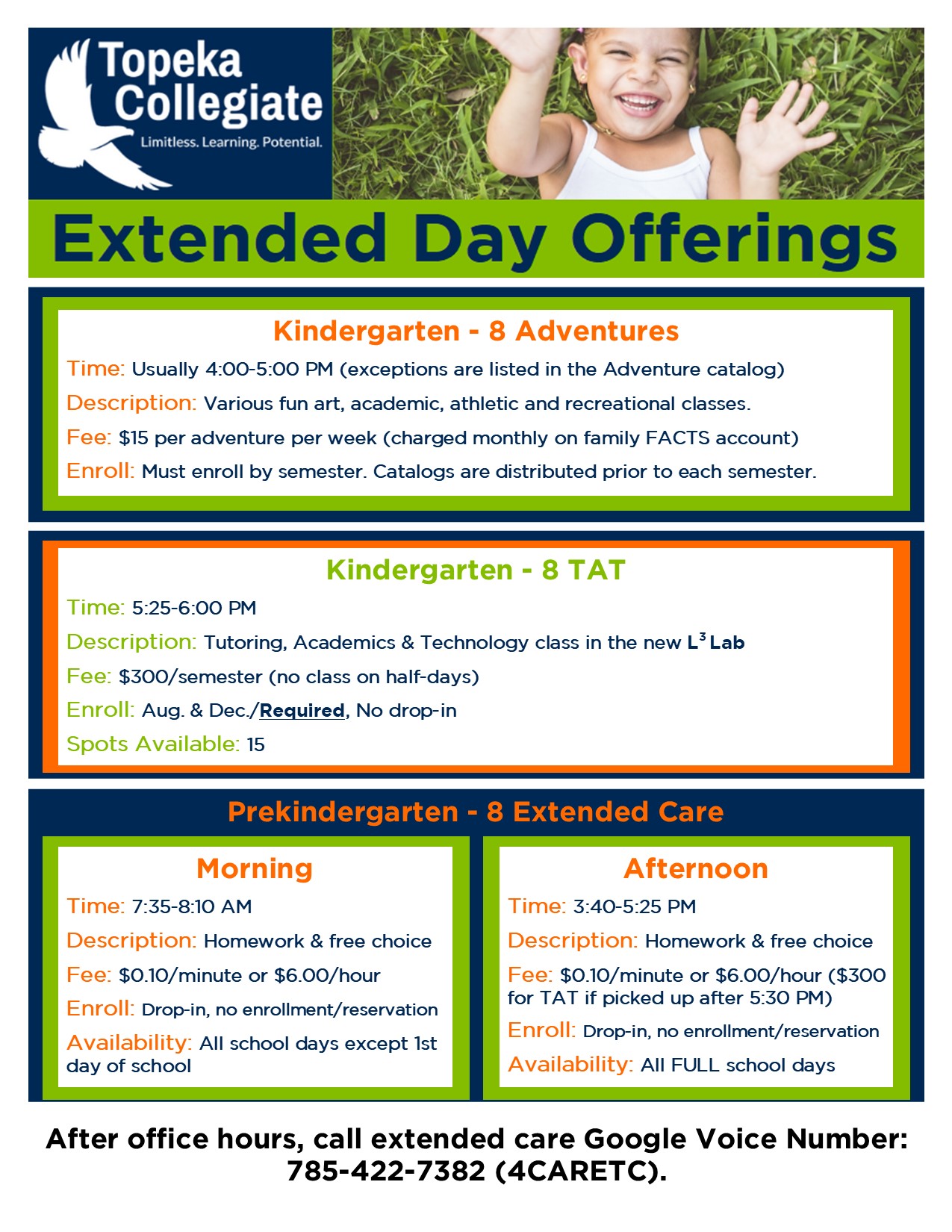 EXTENDED DAY PROCEDURE UPDATES: 2020-2021 SCHOOL YEAR
Due to COVID-19, we've made changes to the Extended Day Procedures during this school year.
Please review this document if your child participates in Extended Day activities.
TOPEKA COLLEGIATE ADVENTURES
Topeka Collegiate offers a variety of before and after school adventures to enrich your child's learning. Some adventures are designed to teach the children, while others are to enhance fine or gross motor skills and promote health. All are certain to be fun. Adventures are open to students from all schools (K-8th).
Please see the Family Handbook (available on the Family Resources tab at the top of our website) for additional information.
Ready to enroll? Click here.
SPRING 2021 ADVENTURES CATALOG