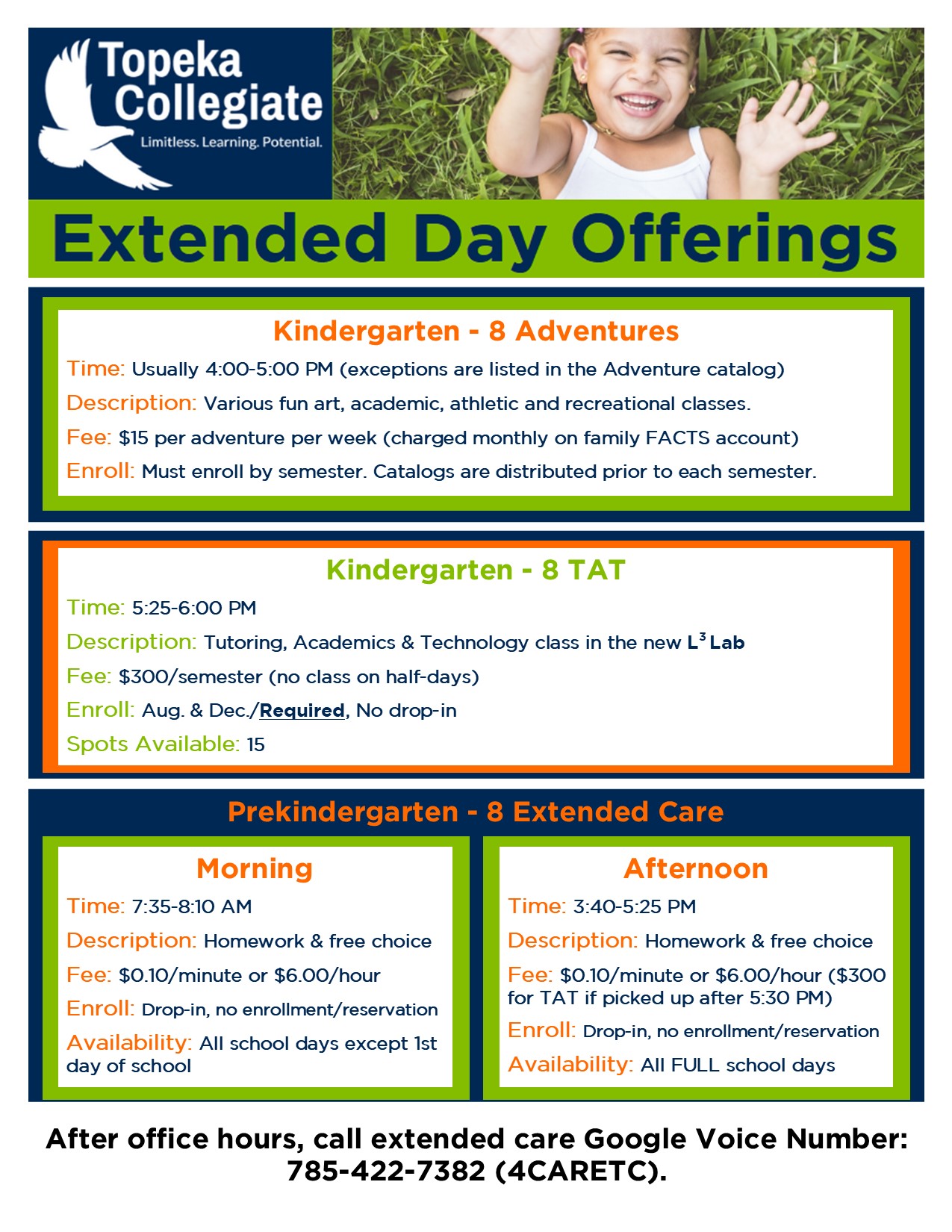 Learn more about Before School and After School Care by reviewing the 2019-2020 EXTENDED CARE HANDBOOK.
TOPEKA COLLEGIATE ADVENTURES
Topeka Collegiate offers a variety of before and after school adventures to enrich your child's learning. Some adventures are designed to teach the children, while others are to enhance fine or gross motor skills and promote health. All are certain to be fun. Adventures are open to students from all schools (K-8th).
FALL 2020 ADVENTURES CATALOG COMING SOON!