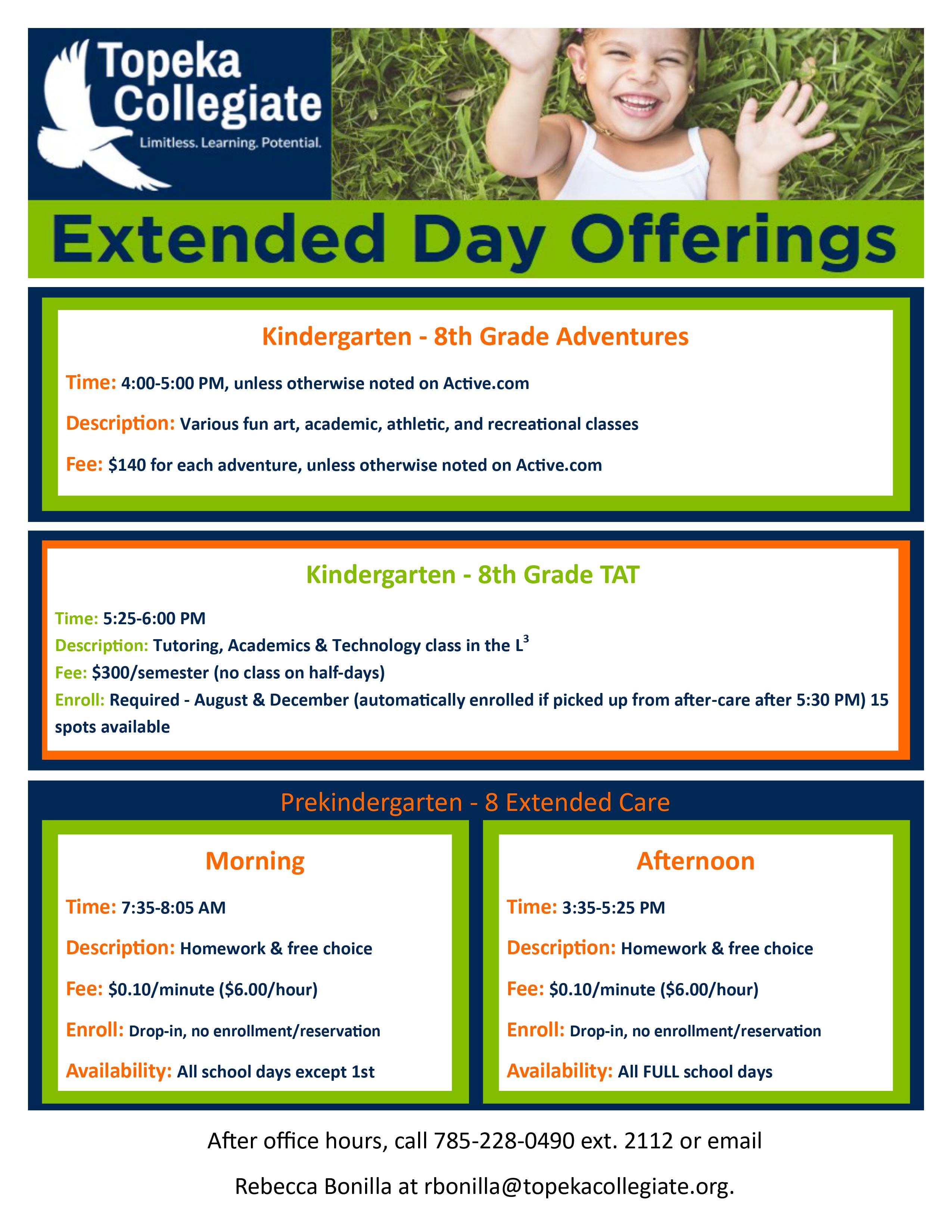 EXTENDED DAY PROCEDURE UPDATES: Fall 2023
Aftercare and Beforecare will be located in the Commons. Enter the Main Eagle Foyer.
Parents are expected to come into the school to pick up their students from Aftercare once again.
TOPEKA COLLEGIATE ADVENTURES
Topeka Collegiate offers a variety of before and after-school adventures to enrich your child's learning. Some adventures are designed to teach the children, while others are to enhance fine or gross motor skills and promote health. All are certain to be fun. Adventures are open to students K-8th from any school.
Ready to enroll? Click here.