Athletic Program Overview
The Topeka Collegiate middle school athletic program focuses on the total development of the student-athlete while providing them the opportunity to compete in organized sports. Topeka Collegiate competes as a member of the Topeka Parochial League which includes different schools with middle school student-athletes from the Topeka area.
Topeka Collegiate offers co-ed soccer and volleyball during the fall portion of the year, while offering basketball during the winter. Track and Field is also offered to students during the spring.
2022-2023 School Year Updates
Topeka Collegiate and Topeka Lutheran School have once again joined forces for all athletics. The combined teams will practice at Topeka Collegiate. Any game changes can be found
here
.
Reminder--there is an admissions charge for entry into the games.
Winter 2023 Basketball Schedule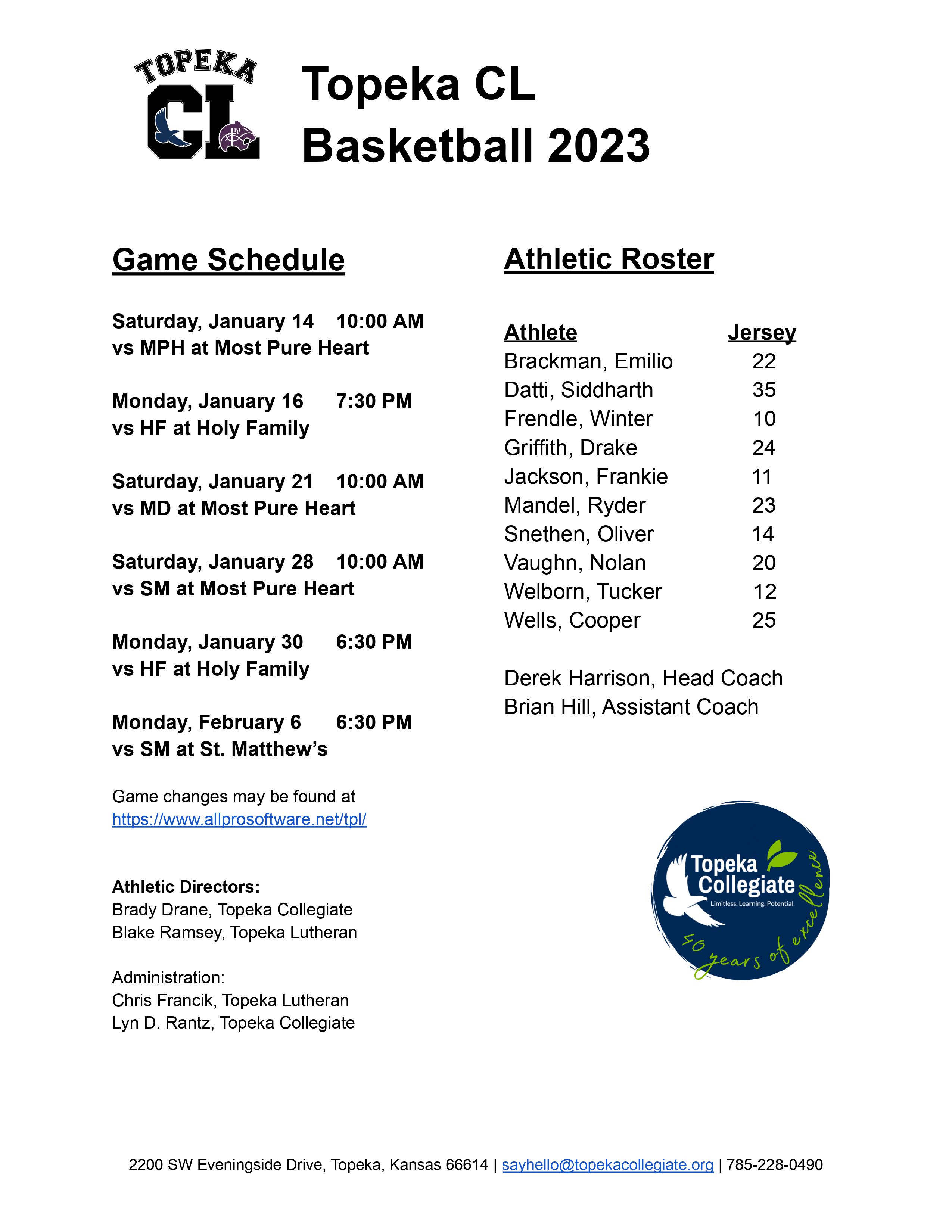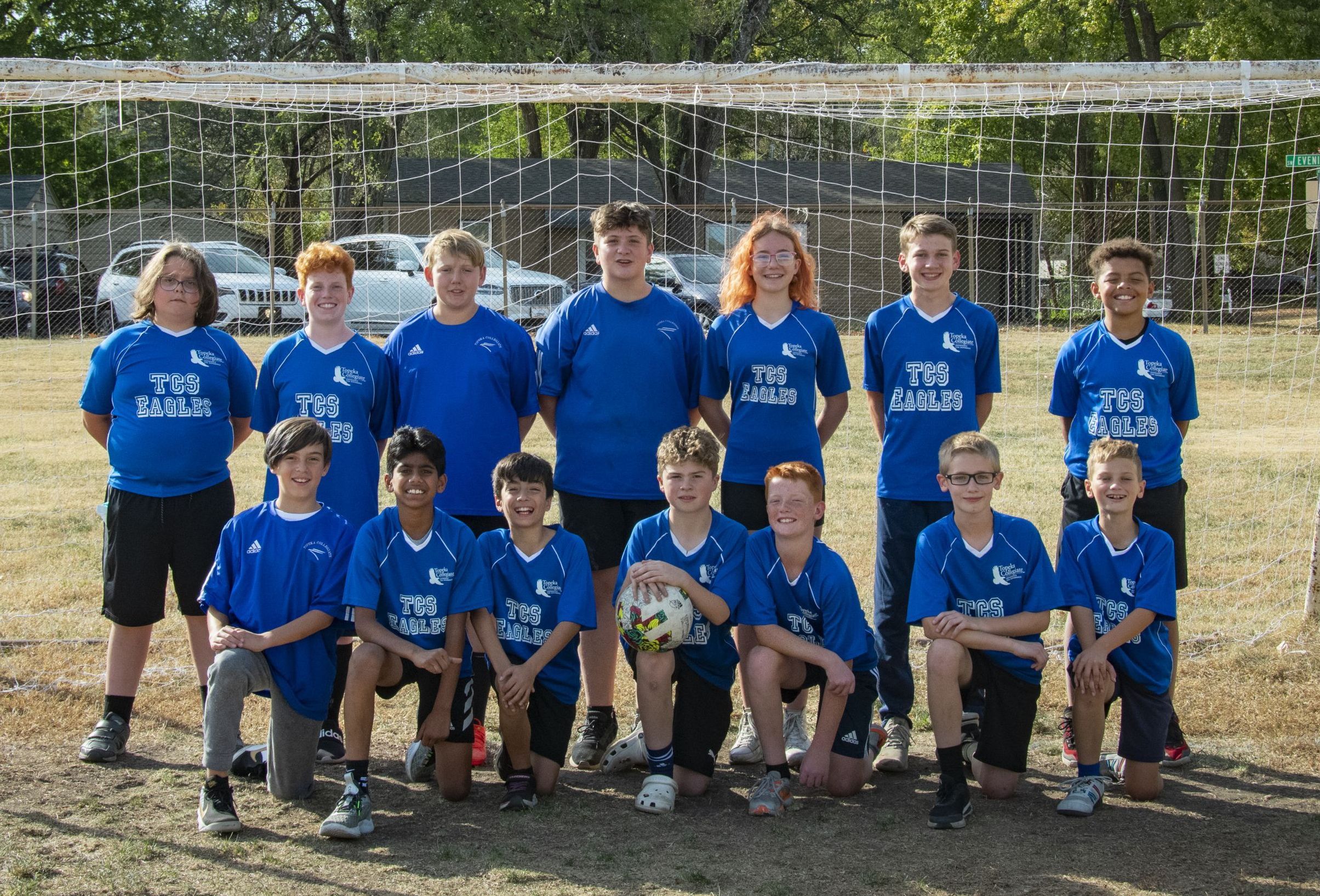 Back Row Left to Right: Travis, Will, Cooper, Zain, Moxy, Owen L., Drake
Front Row Left to Right: Ryder, Siddarth, Kareem, Noah, Nolan, Winter, Owen A.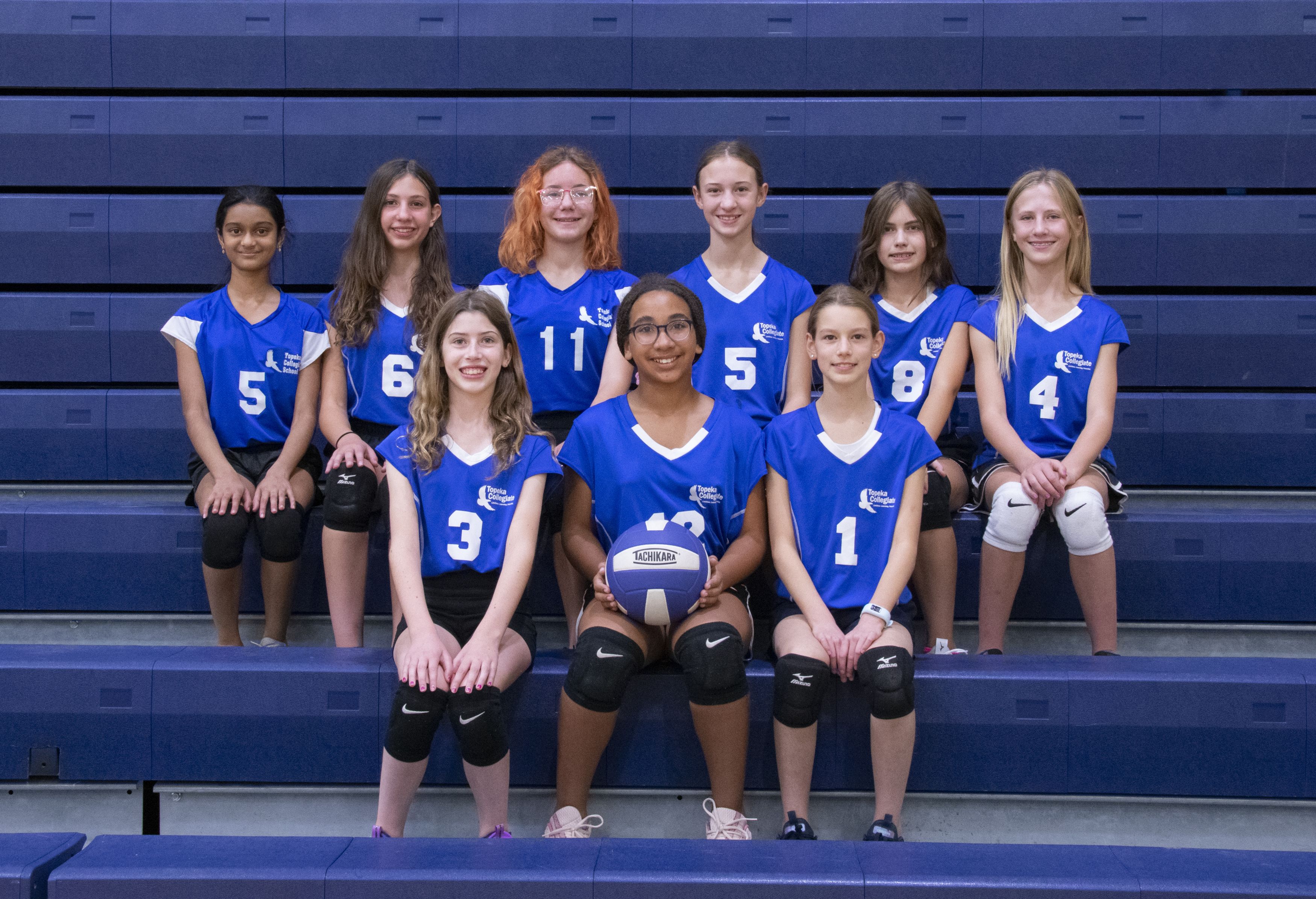 Top Row Left to Right: Nithya, Laurel, Moxy, Maci, Delaney, Megan
Bottom Row Left to Right: Lorelei, Lilly, Sofia