Creativity
Parents Web
Welcome to Topeka Collegiate
Topeka Collegiate School meets individual learning needs through a climate that fosters a student-centered experience.
Topeka Collegiate School cultivates the next generation of leaders through character development, a commitment to equity and justice, social engagement and global citizenry.
Topeka Collegiate School honors learning, excellence and academic achievement.
Topeka Collegiate students learn from the rich outside experiences that enhance their classroom learning.
Our graduates are known for their broad and varied interests, deep knowledge base and versatile skill sets. Our students develop competencies not just for their next educational step, but for a life-long love for learning.
Gallery
8th Grade visited the Flint Hills for their opening field trip.
More >
Students participated in the Nancy Perry Day of Caring and service learning at the Scout Ranch north of Perry, KS. They weeded, carried, pulled, moved and loaded everything from weeds to boxes to tree branches. Great job students!
More >
News & Events
After School Adventures Catalog
After School Adventures catalog is now online! Click HERE to see class offerings.
Congratulations Topeka Collegiate Alums!
An impressive 75% of the Topeka Collegiate Class of 2011 - this year's graduating seniors - earned scholarships to the colleges of their choice. We salute them! Click image to enlarge.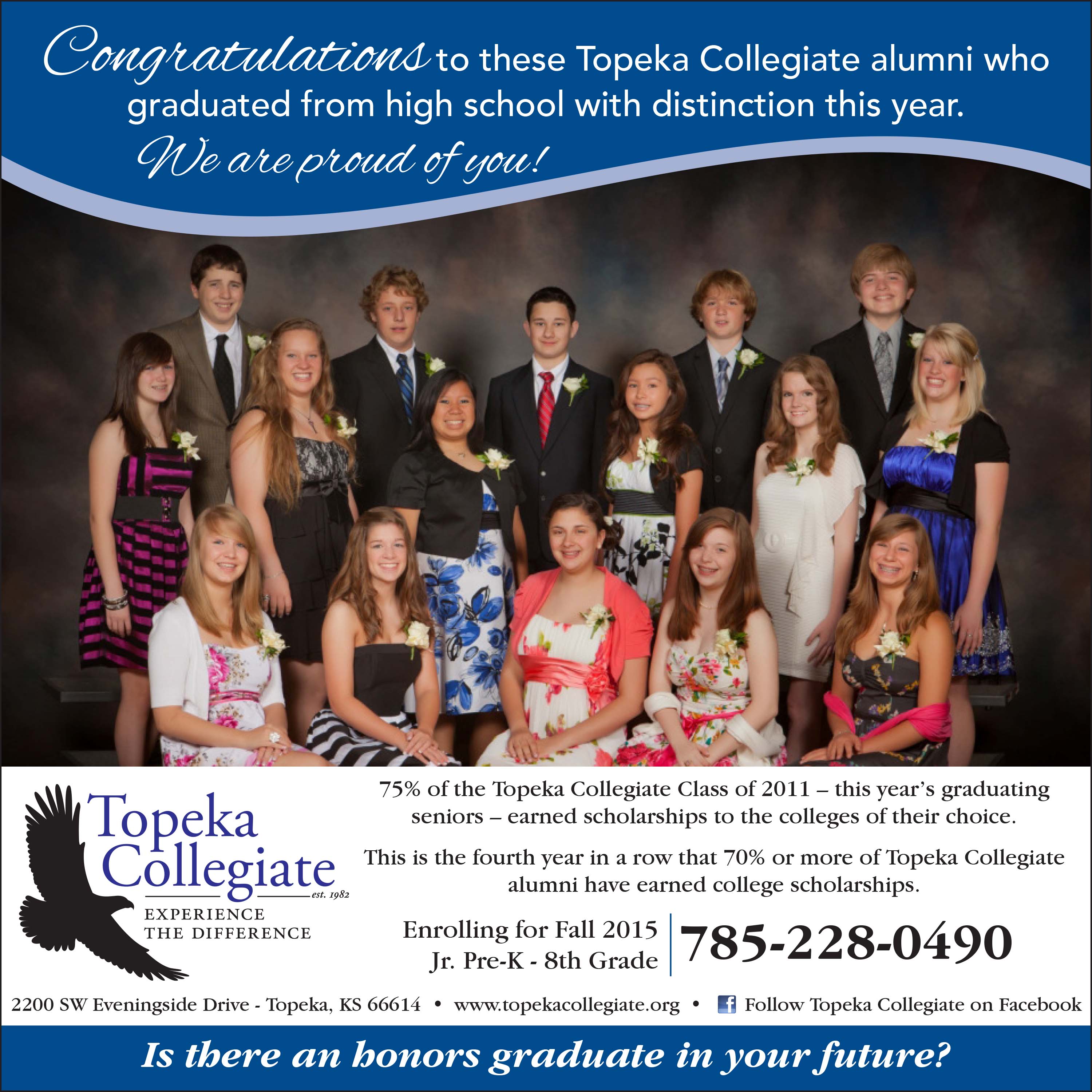 Volunteer Spot Sign Up