Creativity
Parents Web
Welcome to Topeka Collegiate
Topeka Collegiate School meets individual learning needs through a climate that fosters a student-centered experience.
Topeka Collegiate School cultivates the next generation of leaders through character development, a commitment to equity and justice, social engagement and global citizenry.
Topeka Collegiate School honors learning, excellence and academic achievement.
Topeka Collegiate students learn from the rich outside experiences that enhance their classroom learning.
Our graduates are known for their broad and varied interests, deep knowledge base and versatile skill sets. Our students develop competencies not just for their next educational step, but for a life-long love for learning.
Gallery
Skyler Dykes '11
Skyler Dykes '11 speaks at the Annual Fund Kick-Off
"All of the faculty are committed to assuring that each and every student receives the highest quality education possible. Their passion for bettering their students is something my parents and I love about Topeka Collegiate."
To donate to the annual fund, click here.
8th Grade enjoys Field Trip
The 8th grade students spent the first two days of school on a field trip. They visited two area lakes (Wilson and Kanopolis) where they looked for fossils. They spent the night at one lake and roughed it eating a spagetti meal prepared by one of the chaperones and sleeping in cabins and tents. They also visited the Sternberg Museum in Hays, KS, where many dinosaur relics are on display. Kids and chaperones alike enjoyed the trip.
More >
News & Events
Volunteer Spot Sign Up

Students use iPads to brush up on reading and math skills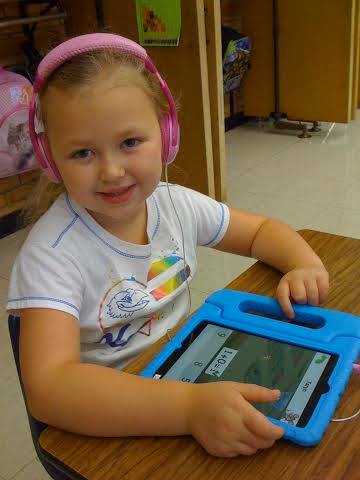 Lower School Open House
Don't miss the Lower School Open House on Thursday, September 25th from 6:00-7:00. Students will proudly take you from room to room and show you what they've been working on during the first few weeks of school. Meet all of the teachers and see their progress!