Investing In Your Child's Future
It is well known that an exceptional education in a child's earliest years is an invaluable investment in their future. We understand that selecting the best option for a child's education can be a nerve-wracking experience and a significant expense. Therefore, we are pleased to offer numerous features to serve families in the Northeast Kansas region.
Topeka Collegiate provides Family Individualized Tuition (FIT). A student's FIT rate is based on the family's unique financial situation including assets, income, expenses, and debts. It is customized for each family. We use a confidential process through a third party service, School and Student Services to determine a family's FIT rate. Families that choose to invest in a Topeka Collegiate education at the maximum FIT rate do not have to utilize the FIT evaluation process.
---
Division Structures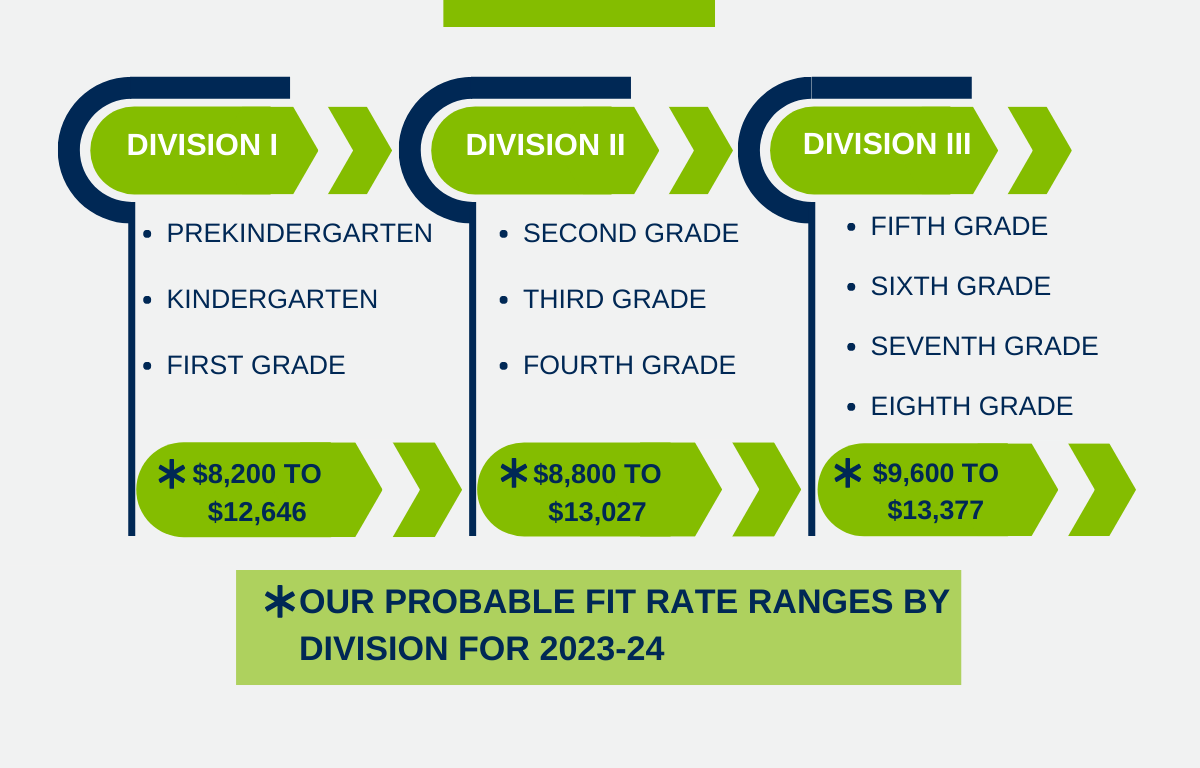 ---
Locked Rate vs. Annual Rate Contracts
Based on our data, we know that nearly 88% of families continue through 8th grade graduation. Therefore, families will have the opportunity to sign a Locked Rate Contract, locking in their FIT rate and securing their child's seat for the duration of their Division.
Alternatively, Annual Rate Contracts are available with rates subject to annual increase as determined by the Board of Trustees.
---
Flexible Payment Options
Payment plans described below are based on a Spring enrollment for the upcoming year, mid-year enrollments may have more limited options available.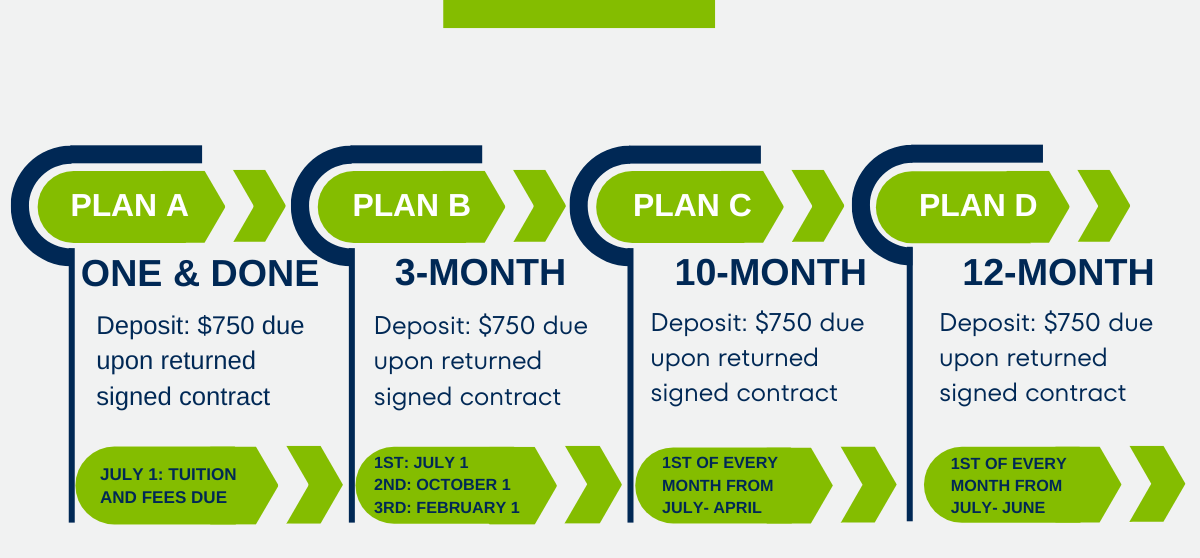 ---
Learn More
We are committed to assisting families on their school journey. We invite you to visit us and learn how Topeka Collegiate is an exceptional educational environment.

We invite you to visit our classrooms and meet our faculty. See for yourself how a small class size with talented faculty who are passionate about each child's potential truly can make a difference.
Feel free to contact our Director of Admissions, Leiliani Grey, with any questions you may have.