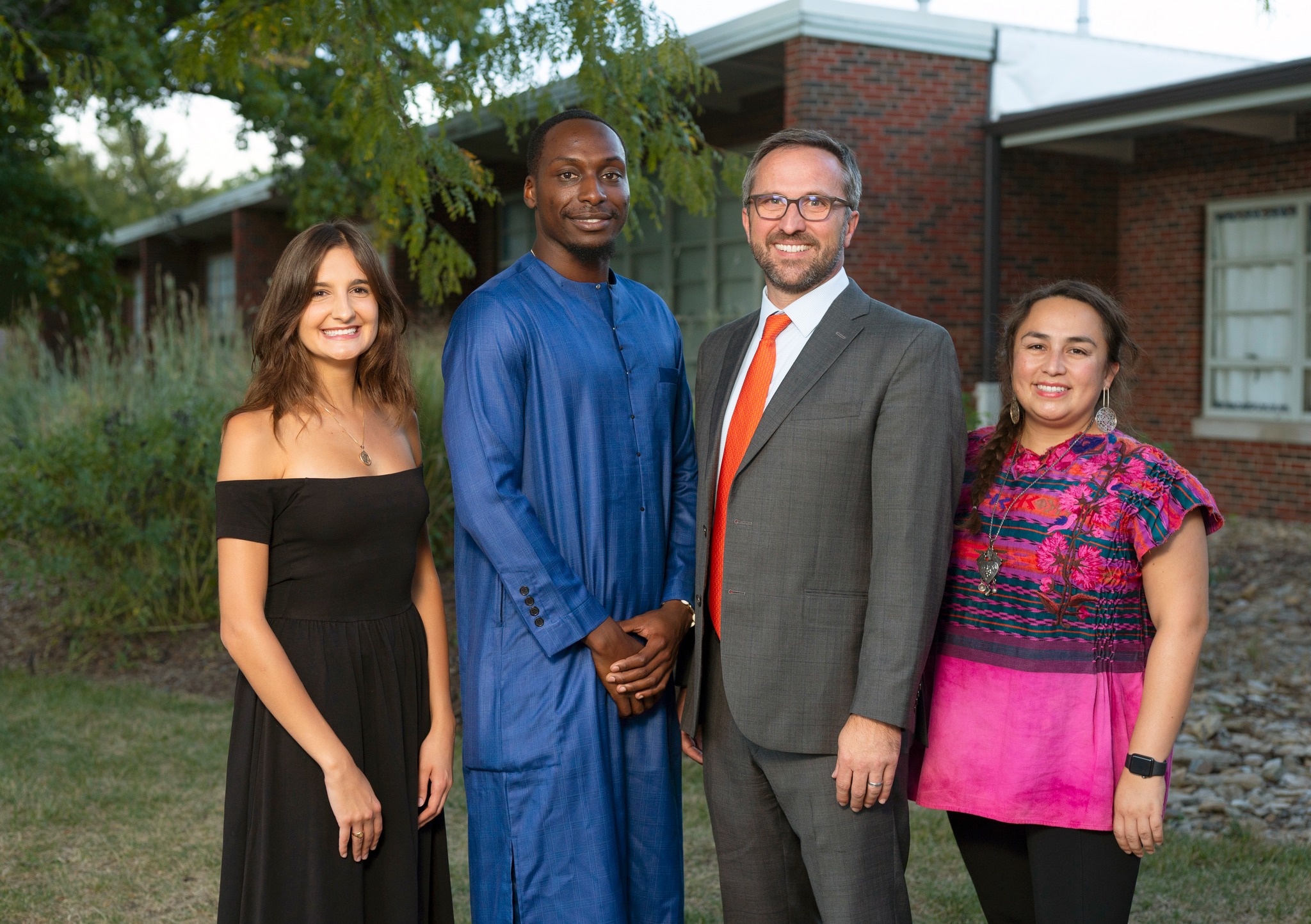 Pictured here are four alumni representing Topeka Collegiate's 40 years of academic excellence. Laura Nicolae '12 (Left), Nyalia Lui '08, Matt Garlinghouse '90, Maria Maldonado-Morales '99 (Right)
"The biggest ways Topeka Collegiate has impacted me are giving me the ability to articulate myself both in writing and verbally…giving me the ability to engage in communities and embrace all sorts of experiences with all different kind of people. [Topeka Collegiate gave] me a sort of toolbox for approaching new situations, new problems, and new challenges…Topeka Collegiate prepared me in a way that I don't think other people along the road who I've met have been prepared." – Jordan, alumna
As students progress through Topeka Collegiate School, they develop a set of core competencies that put them on the path to success.

Topeka Collegiate students become…
Life-long Learners: Our graduates are curious, self-motivated, and have a passion for learning.
Leaders: Our graduates lead by example and motivate people to unite, collaborate, and make informed and ethical choices. They are confident in who they are and their role in the world.
Humanitarians: Our graduates are culturally aware, empathetic, and are compelled to act on issues of social concern. They appreciate diversity in the community and demonstrate concern for the well being of all people.
Innovators: Our graduates are creative visionaries who are connected and engaged in the issues and trends that shape our future.
Technologists: Our graduates are adept in the application of ever-changing technology. Our graduates possess the skills and ability to adapt to the rapidly changing technological environment.
Critical Thinkers: Our graduates develop the ability to find and think critically about information. They can synthesize and analyze information from a variety of sources, and have facility with ideas and abstractions.
Collaborators: Our graduates have excellent interpersonal skills so they can work with others effectively to accomplish common goals.
Communicators: Our graduates express themselves effectively and confidently in speaking and writing, in a variety of forms and to a variety of audiences.
Citizens of the World: Our graduates understand the world's geography, history, culture, and current issues from multiple perspectives. They interact respectfully and responsibly with people within our nation and around the world.
These competencies shape our curriculum and guide all the work students, teachers, staff and parents do together in the school.